Cryptopay is a wallet and payment platform. It allows users to make transactions with merchants on a backed bitcoin payment protocol.
The goal of the Cryptopay is to help users buy Bitcoin, hold it, or transfer into fiat currencies. The service is trying to bridge the gap between digital currency and traditional financing.
Who Are Cryptopay
Cryptopay was founded in 2013 by Dmitry Gunyashov and George Basiladze. They are based in the UK.
Cryptopay lets users buy, sell, and store Bitcoins. Additionally, users can own a Cryptopay debit card. Making it easier to perform Bitcoin transactions
They have over 1 million active users, with 22.5K transactions processed per month.
Cryptopay Main Features
As mentioned earlier, Cryptopay has a few different services. Each one helps simplify the process of buying and selling Bitcoin.
Buy Bitcoins – One of the features of Cryptopay has is the ability to buy Crypto coins. Users can buy four main coins Ethereum (ETH), Ripple (XRP), Litecoin (LTC), and Bitcoin (BTC).
The simplest way to buy coins is through the use of a debit/credit card. Users link their cards to a Cryptopay account. You can use the card in any currency, but transactions will be processed in either EUR, USD, or GBP. The funds will be automatically converted.
Master & Visa cards are supported. There is a minimum card deposit of 10 EUR/USD/GBP.
What sucks is the 4% fee that is applied to each purchase.
Sell Bitcoin – Cyptopay makes selling Bitcoin a breeze. Funds can be transferred from your Bitcoin accounts for Euro, US, or British pounds. You can expect a 1% conversion fee.
Prepay Card – Cryptopay offers both physical and virtual C.Pay prepaid cards. The prepaid card is linked to your wallet. The card lets customers spend cryptocurrency anywhere Visa and Master cards are accepted.
You can shop online or offline and withdraw funds at ATMs. The cards are similar to a traditional debit card, users store coins in their wallet to buy goods.
Users have the ability to lock and unlock the card instantly on the App. So, there is a bit of control on your end. C.Pay can be used internationally as well.
Bitcoin Wallet – As we mentioned earlier users can buy Cryptocurrency. Those coins can be held in your very own Cryptopay wallet. It can only hold four different coins – ETH, XRP, LTC, & BTC. More coins may be added in the future.
Cryptopay's Bitcoin wallet can send and receive all four coins without extra fees. Users can also exchange currencies between crypto or fiat accounts.
Money transfers can happen directly between the Cryptopay wallet and your bank account. The Bitcoin wallet acts like your go-to place to maintain cryptocurrency.
Pros
Users Can Get Access To Both Virtual & Physical Prepaid Card

Visa, Mastercard Accepted Everywhere
Good Customer Support
Cons
Only available in Europe and the UK
Only Four Coins Can Be Bought, Sold, or Exchanged. ETH, XRP, LTC, & BTC
Fee's Aren't Bad But Can Mount Up
Supported Countries
Cryptopay supports over 100+ countries, which includes the UK, Europe, and Singapore.
Us citizens and residents of the US and the US Outlying Islands are not supported. Kind of a bummer for those in the US looking to get in on all the fun.
Shortlist can be seen below, the full list can be found here.
Australia
Austria
Belgium
Brazil
Canada
China*
Czech Republic
Malaysia
United Kingdom
You can check to see the full list of countries here.
Supported Traditional (Fiat) Currencies
You can buy, sell, and transfer the following cryptocurrencies with Cryptopay
Ethereum (ETH)
Ripple (XRP)
Litecoin (LTC)
Bitcoin (BTC)
Cryptopay Fees
It's not all roses and Sunflowers there are some fees to consider. Cryptopay card fees seem to be a bit high and users can expect to pay a monthly managed fee.
Setting up a Cryptopay account is free, getting a virtual C.Pay prepaid card is also free. The caveat to free is the added fees and price for the plastic C.Pay card. A Plastic C.Pay card is currently going to cost you 5 pounds or Euros.
Expect a 4% fee for buying Bitcoins. Exchanging BTC/LTC/ETH/XRP to GBP/EUR/USD will incur a fee of 1%.
Send and receive crypto:
Litecoin – 0.001 LTC
Ethereum – 0.001 ETH
Ripple – 0.00001 XRP
Sending or receiving does Bitcoin come with fees, but they are not fixed. It depends on how busy the network is.
0.09 EUR/GPB for bank withdrawals, while bank deposits are free of charge.
Warning: The entire list of fees can be found below. These fees can be subject to change so be mindful of this.
| | | |
| --- | --- | --- |
| | Pounds | Euro |
| Price for virtual | Free (limited time offer) | Free (limited time offer) |
| Price for plastic | 5 (limited time offer) | 5 (limited time offer) |
| Loading / Unloading fee | 1% | 1% |
| Monthly management fee | 1 | 1 |
| Domestic ATM fee | 2.5 | 2.5 |
| International ATM fee | 3.5 | 3.5 |
| Foreign exchange fee | 3% | 3% |
Interface
Cryptopay has an application for both android and IOS devices. I will be speaking on the web-based application. The user interface on the web platform is very beginner-friendly. Most features are accessible from the main screen.
Managing multiple accounts, buying bitcoins and withdrawals is a breeze. Everything has a nice bi-flow; most features can be handled on one screen. On-screen prompts make transacting and maneuvering easy. I think most users will catch on to the interface quickly.
The wallet has a clear user interface and is available on both desktop clients and mobile apps.
Alternatives
Cryptopay isn't going to be a good fit for everyone. We listed a few alternatives that help you make the best decision for your needs.
Bitpay
Bitpay is a good alternative for users in the USA. Bitpay has been around for years and the fees are moderate. There isn't a transaction fee for using the card to pay in the US. However, users can expect to pay a 2.50 USD fee for ATM or Cashback withdrawals.
When traveling outside of the United States, you will pay a fee of 3%.
Bitpay is very easy to use, practical, and offers several advantages. Love the fixed rate prices and exchange rates are guaranteed. Bitpay isn't available in all countries but works well in the US. It is one of the reasons why I included them as an alternative.
Wirex
Wirex is very similar to Cryptopay but offers a bit more features. Wirex gives users the ability to store cryptocurrencies.
Coins like Bitcoin, Ethereum, Litecoin, and a few others. Love that you're able to get Bitcoin or Wirex token WXT as a reward for everyday spending. Fees are competitive with what we're seeing on the market.
The user interface is very beginner-friendly. What I also like about Wirex is that it supports more currencies than GBP, EUR, and USD. Users can also buy, sell, and transfer more types of bitcoin currencies.
Coinbase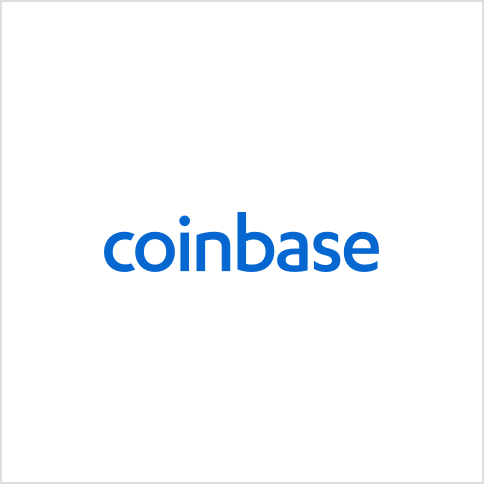 It is a popular name in the Crypto space and is widely used across the world. It is an easy platform to accept any kind of payments like Bitcoin, Ripple, Ethereum, and many more.
Coinbase has a wide array of services that allows for the buying and selling of Bitcoin.
Coinbase can provide customers with an Independent wallet and Coinbase debit card. The wallet is great for beginner users looking to hold multiple types of cryptocurrencies and digital tokens.
Coinbase Wallet has a varied fee structure but remains competitive.
The Coinbase card is a great option for users looking to spend their crypto coins quick and easy. Yet the fees can be high per transaction, which means it isn't the cheapest option.
Cryptopay Support
In contrast to some of the other competitors, Cryptopay makes support a priority.
From app reviews to customer complaints. When it comes to answering or replying to customer feedback Cryptopay seems to be on it. Cryptopay has a helpdesk to give guidance to customers with questions. Love the chatbot on their site, the team who manages the chatbot is typically responsive.
Couldn't find a phone number you can call. Cryptopay has a social media presence on platforms like Telegram. Users can ask Cryptopay staff questions in their public telegram chat.
Pros
Good for Buying, Selling, & Exchanging Bitcoin
Users Can Get Access To Both Virtual & Physical Prepaid Card
Visa, Mastercard Accepted Everywhere
Good Customer Support
Easy To Use Interface
Cons
Only available in Europe and the UK
Fee's Aren't Bad But Can Mount Up
Only Four Coins Can Be Bought, Sold, or Exchanged. ETH, XRP, LTC, & BTC
Cryptopay does not accept the cards issued in countries like India, Luxembourg, Serbia, etc.
Summary: Cryptopay Review
In comparison to its competition, Cryptopay sits smack dab in the middle. Not bad, but also could be better.
It's a great service for those looking to hold, buy, sell, and exchange Cryptocurrency. At the moment Cryptopay offers a high-security soft wallet that can store four types of coins.
It can work with standard currency in EURO, GBP, and USD. With the C.Pay card, users can shop anywhere online or offline.
The card also allows for the withdrawal of funds via ATMs. Customers will love the user-friendly desktop web interface. A mobile application is available for both android and IOS devices.
What holds Cryptopay back is that it only offers Bitcoin, Ethereum, Litecoin, and Ripple. If you're looking to transact with other coins look elsewhere.
Another con is the lack of support internationally. If you are in the US, India, Serbia, etc, Cryptopay is not available.
Let's not forget about fees. C.Pay card is costly and charges moderate to high fees when compared to others in the marketplace.
We also saw other users complain about the verification process. Services like withdrawals and deposits for fiat currencies require KYC verification. Seem kind of impracticable, but it does make sense as it provides an added layer of security.